Western Ranch Life Blank Box Set-#12100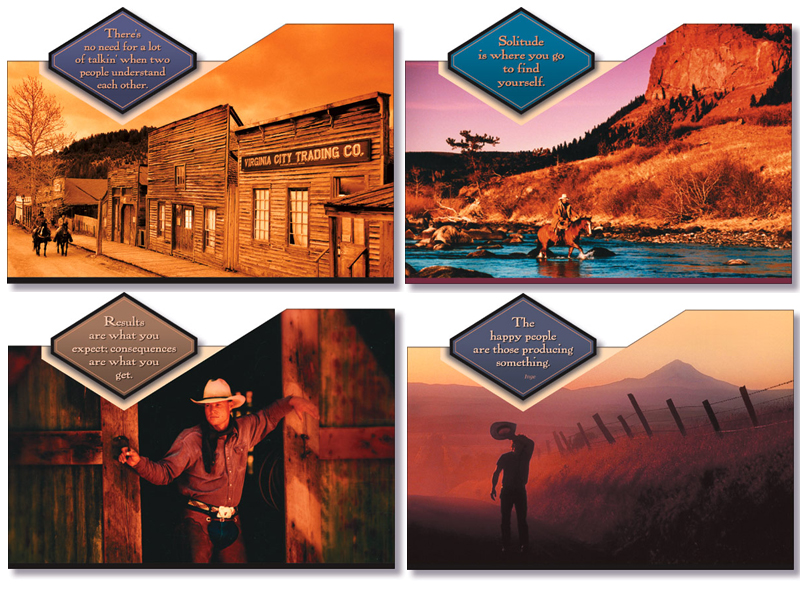 Western Ranch Life Blank Box Set-#12100
Shadow West offers note card boxes with cards that have the sayings but are blank on the inside. These cards come 8 to a box-2 each of four designs.
2 - Virginia City-There's no need for a lot of takin'when two people understand each other.
2 - Cowboy in Stream-Solitude is were you go to find yourself.
2 - Cowboy in Barn-Results is what you epect; consequences are what you get.
2 - Cowboy at Dusk-The happy people are those producing something.