Western Still Life Series Blank Box Set-#10200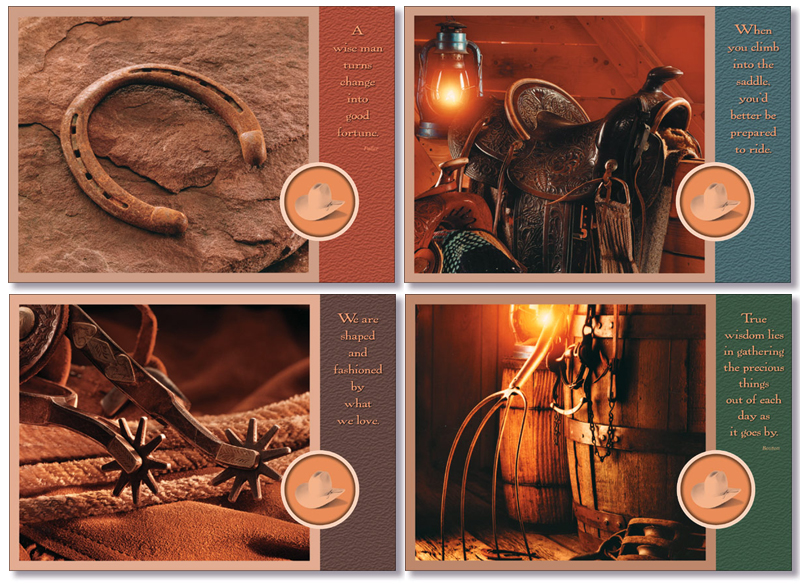 Western Still Life Series Blank Box Set-#10200
Shadow West offers note card boxes with cards that have the sayings but are blank on the inside. These cards come 8 to a box-2 each of four designs.
2 - Horseshoe-A wise man turns change into good fortune.
2 - Saddle-When you climb into the saddle, you better be prepared to ride.
2 - Spurs-We are shaped and fashioned by what we love.
2 - Pitchfork-True wisdom lies in gathering the precious things out of each day as it goes by.